At the Boutique
San Antonio, TX 78258  || (210) 495-2464 ||  info@choicolate.com
Business Hours: Please call for assistance?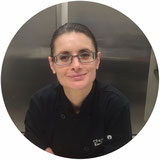 Choicolate, pronounced "CHOI-ko-lah-t," was founded in 2010 and is named as a play-on-word 'Choi,' the maiden name of its first chocolatier. Owners, Army veteran Leroy Reynolds and his wife Krastina 'Kris' Reynolds, the Chocolatier, continue the traditional mastery of handcrafting each individual piece with the finest ingredients in small batches and without preservatives. While servicing on active duty in South Korea, Leroy met Kris, a Bulgarian Folk singer, and providentially settled in San Antonio where they discovered the gem that is artisan chocolate.  "We believe that Choicolate is God's gift; we are his servants." All of the chocolates and toffees are made at the boutique with great attention to details and uncompromising standard. Choicolate Artisan Chocolates are pure pleasures to the eye and the palate.

Order by phone for In-Person Pickup!
Phone orders available only during Boutiques hours, 11 am - 2 pm, Monday thru Saturday. Call (210) 495-2464.  Orders placed after 2 pm will be prepared for pickup the following business day (excludes Sunday).
Gift (Box) Certificate
Truffle Favor Gift Box Certificate. For In-Person truffle selection.
Gift Certificate for In-Store Pickup
Available
Ships within 1-3 days1
Our Menu----ORDER HERE
OPEN: 11am - 2pm (MON-SAT) for Pickup
Truffle Favor Boxes
Notecard (2-1/2 x 3 in)
Hand-written Notecard for your gift?
Gift Certificate for In-Store Pickup
20 Piece Favor
Twenty handcrafted truffles made with real ingredients and premium European chocolates. 
20 Assorted Truffles
1.3 lb
Ships within 1-3 days1
Choicolate Toffee
4 Piece Favors (Set of 5)
5 Assorted 4-Piece Favor Boxes; 20 Assorted truffles in 5 truffle boxes. Minimum order quantity of 5 boxes. Truffle and ribbon selection is option when requested at checkout.
4-Piece Favor Boxes
1.5 lb
Ships within 1-3 days1
Choicolate Bars
Easter Chic
Solid Easter chic in half-shell mold, made with premium European chocolate.
Available
Ships within 1-3 days1
Artisan Choicolate Bar
2 oz, Handcrafted bar made with premium chocolates
0.2 lb
Ships within 1-3 days1
Side note: Scroll up,if you missed the menu :-)
NEW LOCATION PENDING
Thanks for you patience and support. We do NOT have a storefront location at this time; however, our customers can continue to order online, and by phone for local deliver.
Email Your Inquiries (optional)