Tasting Party and Hands-on Class
********Discontinued until future date.*********
Tasting Party at Choicolate®

Choicolate's tasting party is a fun and informative event that can be shared and remembered with your family, friends, and colleagues. Our tasting party includes delicious insider knowledge about chocolate, chocolate making demonstration, and tasting couverture chocolate and Choicolate's exquisite truffles. Good people, fine chocolate, great time, what would be needed more? To schedule your party or for more information, please call us at (210) 495-2464 or email us at info@choicolate.com.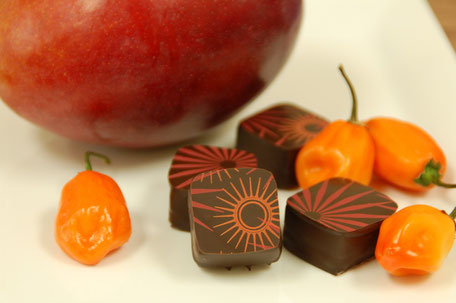 Tasting Party at Choicolate includes:

1. Intro
   – History of chocolate
   – What is tempering and how to do it?
   – Process of making truffles
   – What is artisan chocolate and what are the differences?
2. Tasting
   – How to taste chocolate
   – Tasting couverture chocolates
   – Tasting Choicolate truffles (selected flavors)
Ask anything about chocolate
  3. Hands-on Chocolate Class in addition to Tasting Party, including:
Making solid heart chocolate
Making bark coins
 Choicolate's Tasting Party with Hands-on Class ($42.85/person), is about one and one-half hours.  Tasting parties are only hosted with
six
(minimum) to
ten
people; and the class is best suited for individuals aged
14 and older
.  To schedule your party call (210) 495-2464 or  E-mail:  
info@choicolate.com
No party schedule from Feb.3 to Feb.15 due to production volume during the month.